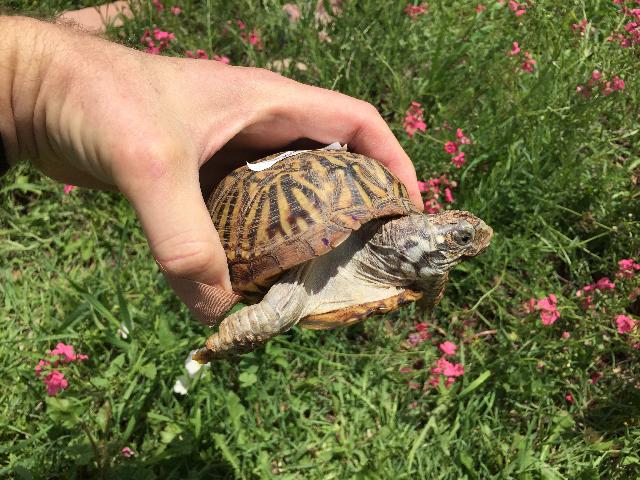 Meet Bjorn Daehle - Ornate Box Turtle!
Age: 11
Length: 4.5
Adoption Fee: $55
Bjorn Daehle has a history of beak problems. With it freshly trimmed she is eating well on her own. We are going to see if eating off the ground in our pen will be enough to get her beak to wear down normally, but it may need attention in the future.
View Specific Care needs!