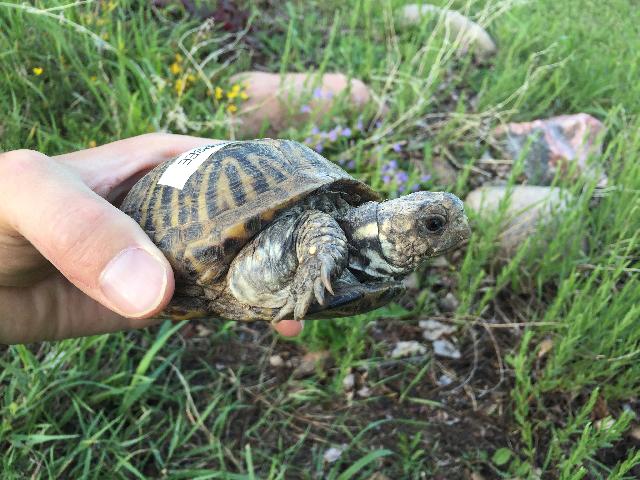 Meet Jackie Joyner-Kersee - Ornate Box Turtle!
Age: 11
Length: 4
Adoption Fee: $55
Jackie Joyner-Kersee has an old healed puncture wound from an encounter with a dog - she got lucky! She is a bit shy, but is in need of a nice outdoor pen, perhaps finding a permanent home with you!
View Specific Care needs!