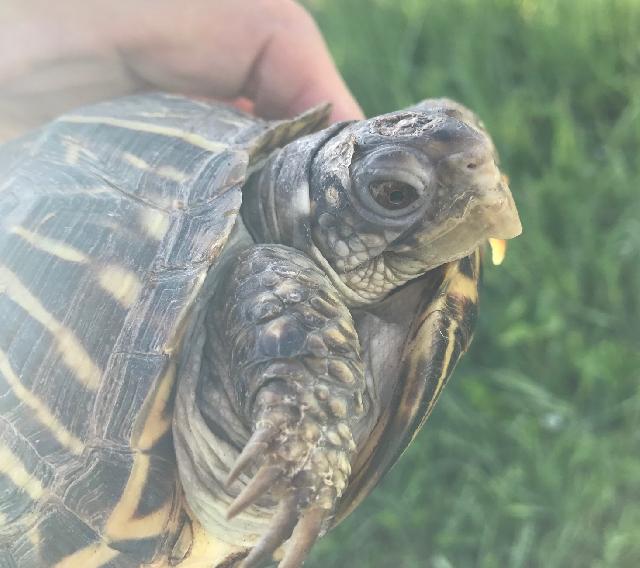 Meet Brenda - Ornate Box Turtle!
Age: 12
Length: 4
Adoption Fee: $55
I was surrendered in December 2016 and lived indoors at CoRHS for the winter. I'm now out in the Townsend Pen, living a real turtle's life -- basking in the sun, hunting worms, and enjoying everything! My shell is a bit malformed but I am healthy and robust!
View Specific Care needs!