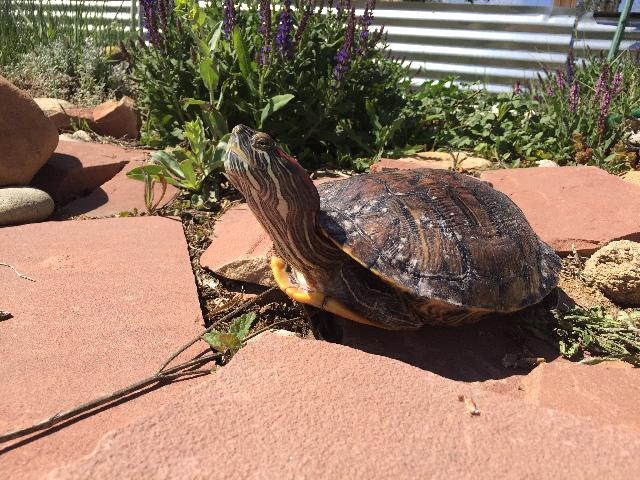 Meet Phelps - Red Eared Slider!
Age: Adult
Length: ~11" long.
Adoption Fee: $10
Phelps is a large RES who would love to live in your outdoor pond where she can bask in the sunshine! Do you have room in your pond and in your heart?
View Specific Care needs!