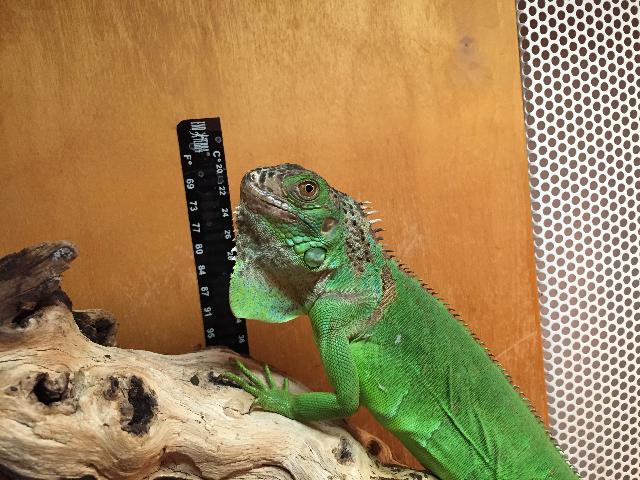 Sorry, Vegas - Green Iguana Has already been adopted!
Meet Vegas - Green Iguana!
Age: 15
Length: 24
Adoption Fee: $45
Vegas is a beautiful young green iguana. He or she has a lot of growing to do! Are you looking to start your journey of iguana ownership? Apply to adopt today!
View Specific Care needs!