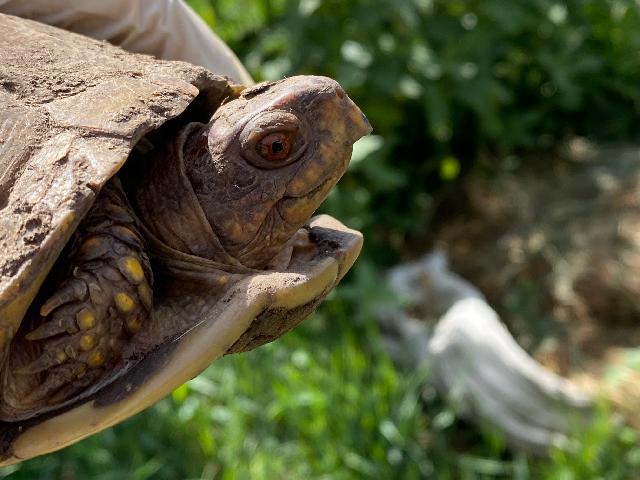 Meet Lexi - 3-toed Box Turtle!
Age: Adult
Length: ~5" long.
Adoption Fee: $55
Lexi was transferred to CoRHS from another shelter with a suspected eye infection. The infection was over and with Lexi's first soak at CoRHS, she cleared the plug from her eye. She is living outdoors now and to adopt her, an outdoor pen is required: https://www.corhs.org/index.php?get=content&pageid=126
View Specific Care needs!