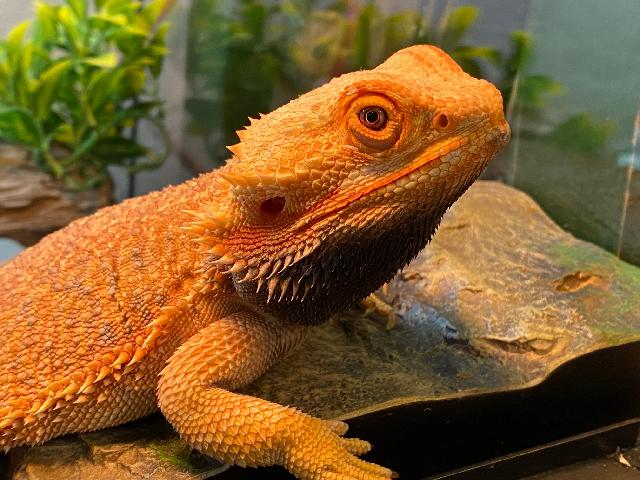 Meet Shackleton - Bearded Dragon!
Age: Adult
Length: ~~18.5" long.
Adoption Fee: $45
Shackleton was rehabbed by his former owner -- rescued from a terrible home, he had active MBD and was very thin, He's now at a great weight, very active, and orange, orange, orange!
View Specific Care needs!