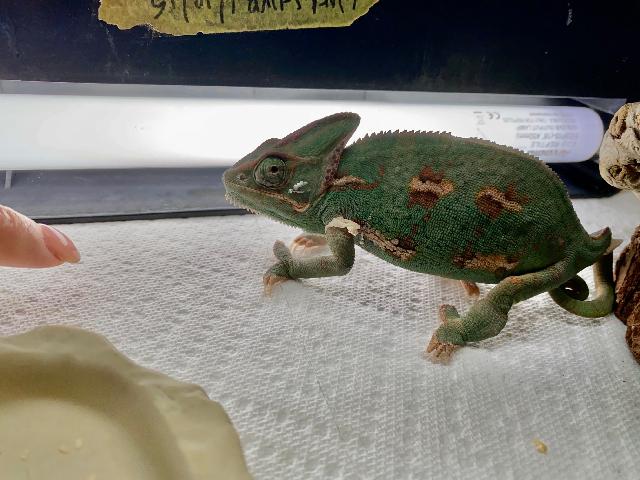 Meet Amaranth - Veiled Chameleon: ADOPTION PENDING!!
Age: Adult
Length: ~~4" long.
Adoption Fee: $45
Amaranth was found stray. At some point, she was likely calcium deficient as all her limbs show signs of old (but healed) trauma. She is able to self-feed but would do best with limited climbing and a lot of UVB lighting.
View Specific Care needs!