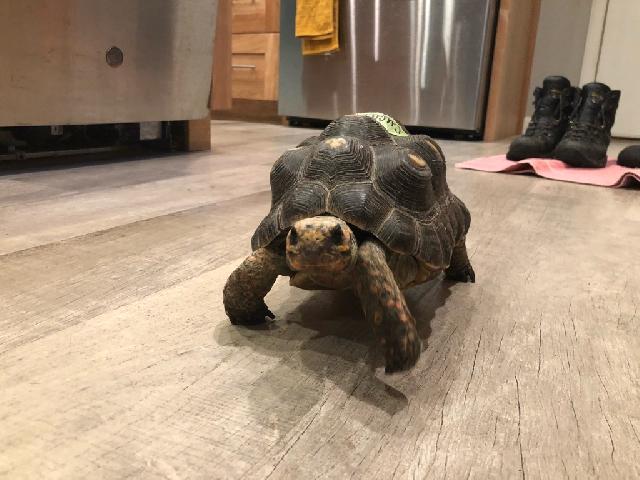 Meet Cucamelon - Red Foot Tortoise!
Age: Adult
Length: ~12" long.
Adoption Fee: $65
Cucamelon is a very outgoing red foot tortoise. He would be happy to live in a large indoor setup during the winter, but needs a nice outdoor pen in the summer. Do you have an area that would work for him?
View Specific Care needs!