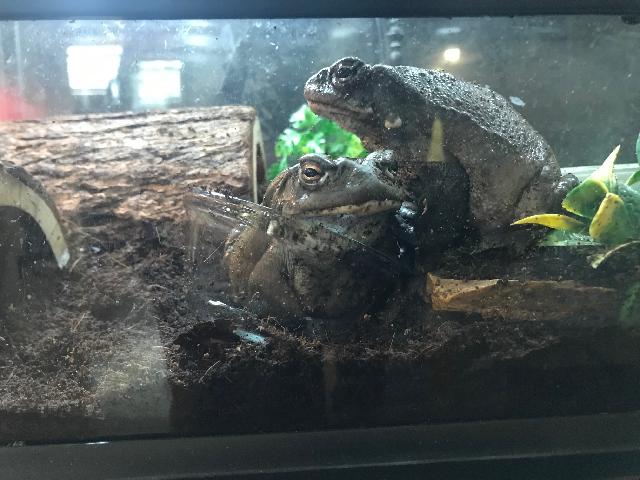 Meet Remus And Romulus - CO River Toads !
Age: 13
Length: ~5
Adoption Fee: $45
We two toads are big and bold. We eat almost everything, and a lot of it (whatever it is)! We vocalize once we are not stressed and our music is trilling (and thrilling).
View Specific Care needs!