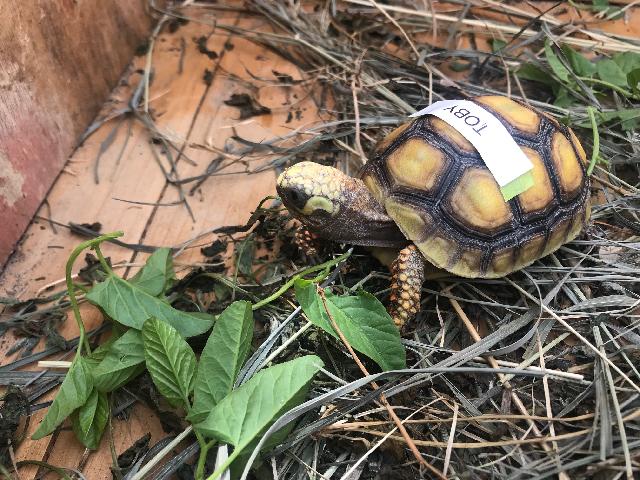 Meet Toby - Red Foot Tortoise!
Age: Adult
Length: ~~4" long.
Adoption Fee: $65
My owner could no longer keep me and Bernard. We will eventually grow to the size of a small, oval platter. We don't hibernate so we'll need warmth and indoor care all winter.
View Specific Care needs!