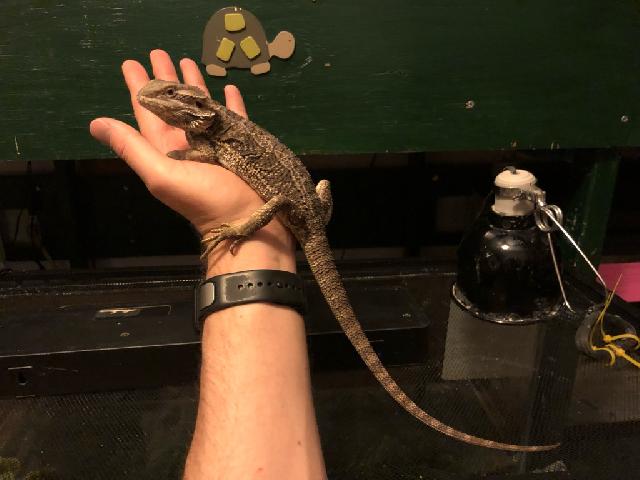 Sorry, Durian - Bearded Dragon Has already been adopted!
Meet Durian - Bearded Dragon!
Age: 14
Length: 6
Adoption Fee: $45
Durian is a nice young bearded dragon with slight muscle mistiming. this dragon sometimes walks on the back of his/her feet -- but gets around just find, catching insects, and eats salad. Apply today to adopt her/him!
View Specific Care needs!