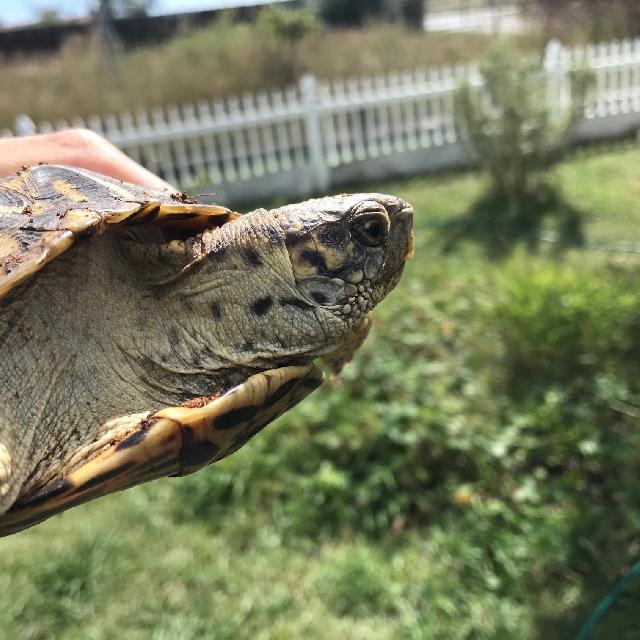 Meet Belle Star - Ornate Box Turtle!
Age: Adult
Length: ~5" long.
Adoption Fee: $55
Belle Star is a huge and gorgeous Ornate Box turtle! She was found "Stray" in a residential neighborhood and is likely a wild turtle who cannot be released. Do you have room for her in your outdoor pen? Apply today!
View Specific Care needs!