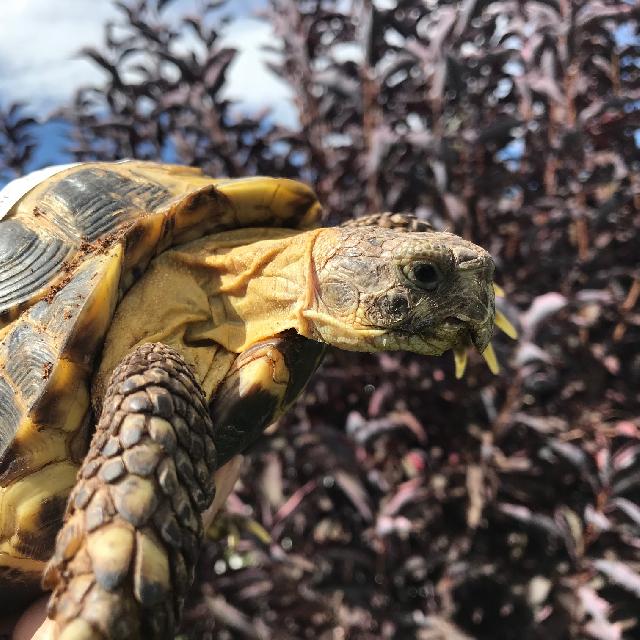 Meet Martha Jane - Russian Tortoise!
Age: Adult
Length: ~5" long.
Adoption Fee: $65
Martha Jane looks like she had a rough time in captivity. She's a real trooper, and her malformed carapace is kind of adorable!
She is in need of a loving permanent home!
View Specific Care needs!