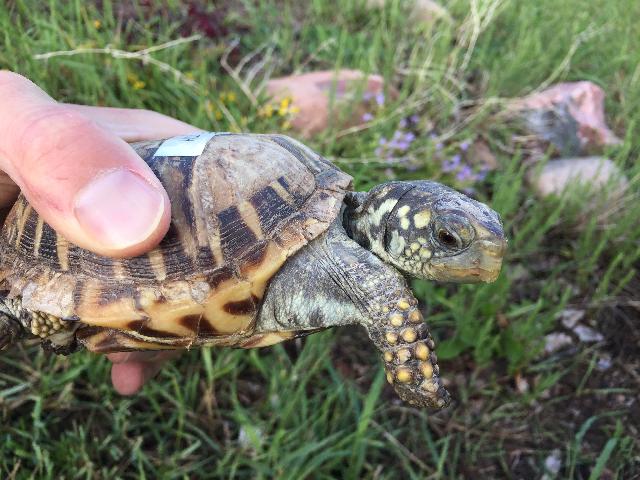 Meet Isabell Werth - Ornate Box Turtle!
Age: 11
Length: 4.5
Adoption Fee: $55
Isabell Werth is living proof that dogs shouldn't ever be left alone with a turtle! She is one tough survivor, and we think she is beautiful! Won't you check to see if you have room in your outdoor pen for her?
View Specific Care needs!