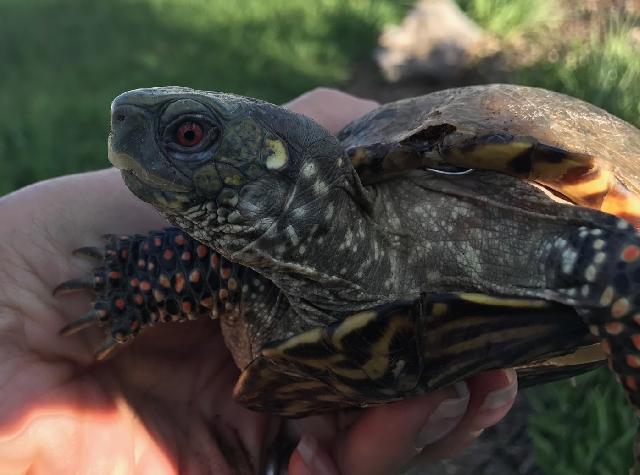 Meet Leonardo - Ornate Box Turtle!
Age: 12
Length: 4.5
Adoption Fee: $55
I was hit by a car in September 2016 and the good veterinarians at West Ridge Animal Hospital fixed me with wire and an acrylic patch. I spent the winter recovering and adding 15% to my incoming weight (I like food!).
I am very handsome -- but I will need careful watching for the next couple of years. We turtles heal quite slowly.
I'm outside as of today and glad snow is gone!
View Specific Care needs!