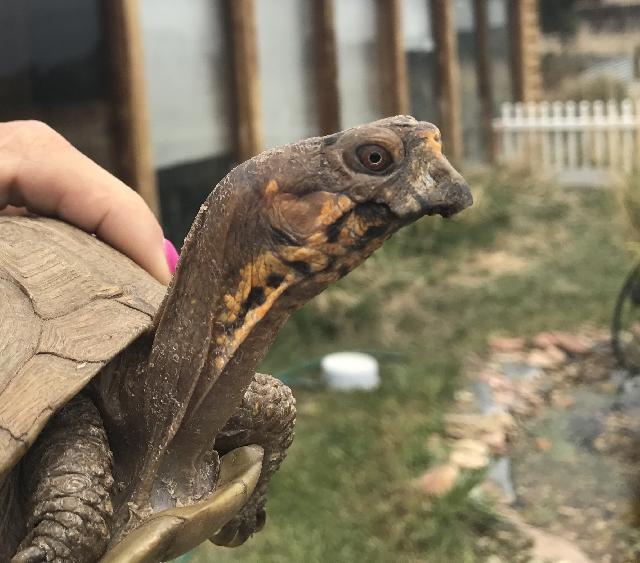 Meet Wolf River - Three Toed Box Turtle!
Age: Adult
Length: ~5.25" long.
Adoption Fee: $55
Like the rest of the crew, I arrived late Summer 2016, lived in the Townsend Pen, and hibernated there as well. I'm a big and health 3-Toed Box Turtle, ready for my next adventure!
View Specific Care needs!