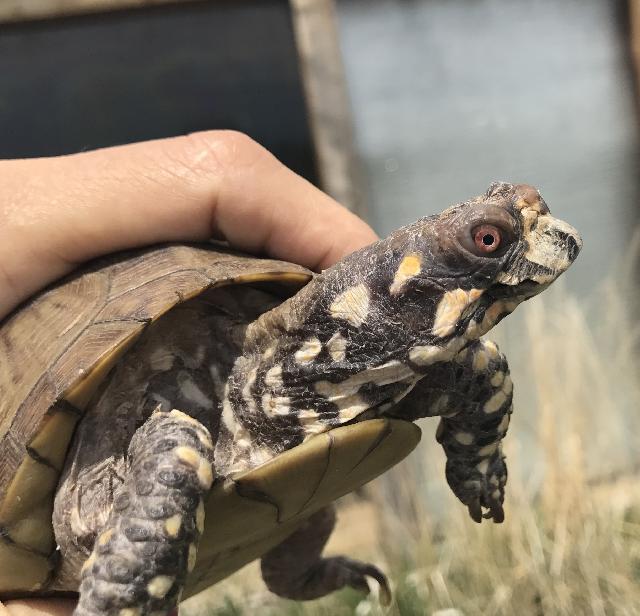 Meet Virgo - Intergrade Box Turtle!
Age: Adult
Length: ~5" long.
Adoption Fee: $55
I arrived in August 2016. I lived summer and fall outdoors in the Townsend Pen, and then I hibernated right where I lived. I'm very healthy and hope I am adopted soon!
View Specific Care needs!