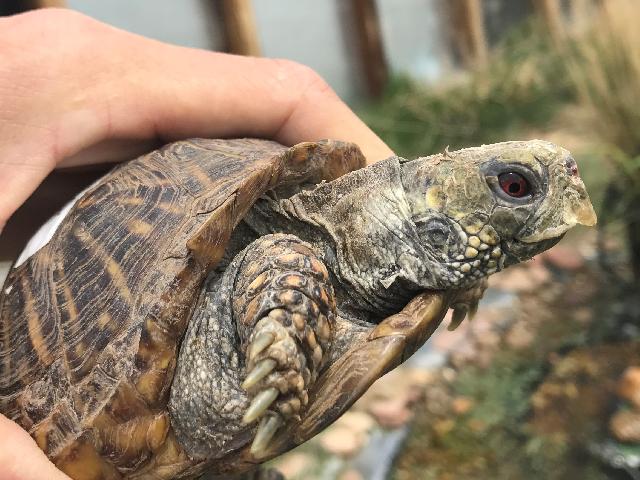 Meet Nick-a-Jack - Ornate Box Turtle!
Age: Adult
Length: ~4" long.
Adoption Fee: $55
I had terrible care while growing -- as seen with my too-small shell. But I'm a real trooper, I eat very well, and I love being alive! Could I join your loving family?
View Specific Care needs!