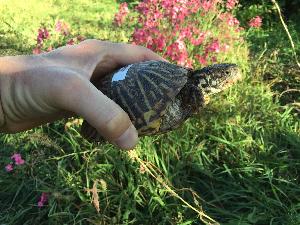 Meet Harrow Gold - Ornate Box Turtle!
Age: Adult
Length: ~4.5" long.
Adoption Fee: $55
Harrow Gold (named after a pear!) was found roaming stray in Longmont. She is very outgoing and would do great in a nice outdoor turtle pen! Apply today to adopt her!
View Specific Care needs!